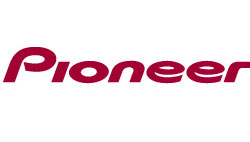 AM/FM/CD/MP3 Receiver
Navigation Comes standard with all 50 US states.
Bluetooth handsfree calling
Full ipod control including video ipod!*
Satellite radio ready, and HD radio ready
Unit can be operated fully by voice, microphone included!
DVD Playback (on F900BT)
Easy to operate, touch-screen controls
The Avic-F700BT and the Avic-F900BT are the newest additions to Pioneer's double-din navigation radio lineup. It is now possible to get navigation, ipod control, and handsfree calling at a price far below previous models. Movin' On Sounds & Security, Inc. is offering these units at below MSRP with free labor on your installation**.

Movin' On Sounds & Security, Inc. has been established on Long Island for over 25 years. All labor is performed by top technicians in the mobile electronics industry, and you can always count on a lifetime warranty on our work.
See some of our custom installations


*must be 5th generation video ipod, and ipod cable must be purchased seperately.
**Product must be purchased at Movin' On Sounds & Security, Inc. and coupon must be present. "Installation" means labor for a basic car with a double-din opening. This does not include the parts which will cost an average of $50 on most cars, or custom labor and extra parts for exotic cars and/or vehicles with Bose audio, On-Star, GM Lan-Bus systems, or any other obstacle that will prevent us from installing an aftermarket radio by conventional means.
AVIC-F700BT $799.95 Installed w/coupon
In-Dash Navigation System with CD Player

AVIC-F900BT $999.95 Installed w/coupon
In-Dash Navigation System with DVD Player